Beautiful Food Stories
WELCOME to All Ability Yoga's delicious new online series of seasonal recipes, all designed to improve your health, wellbeing and connection to other people through good, simple food.
Good & Simple Food
Beautiful Food Stories is a hand-crafted collection of unique recipes created by AAY partner, Terri Salminen, an award-winning professional Chef, Food Innovator & Culinary Dreamer. We hope you enjoy her gorgeous creations that promise to bring colour and variety to your plate – and life!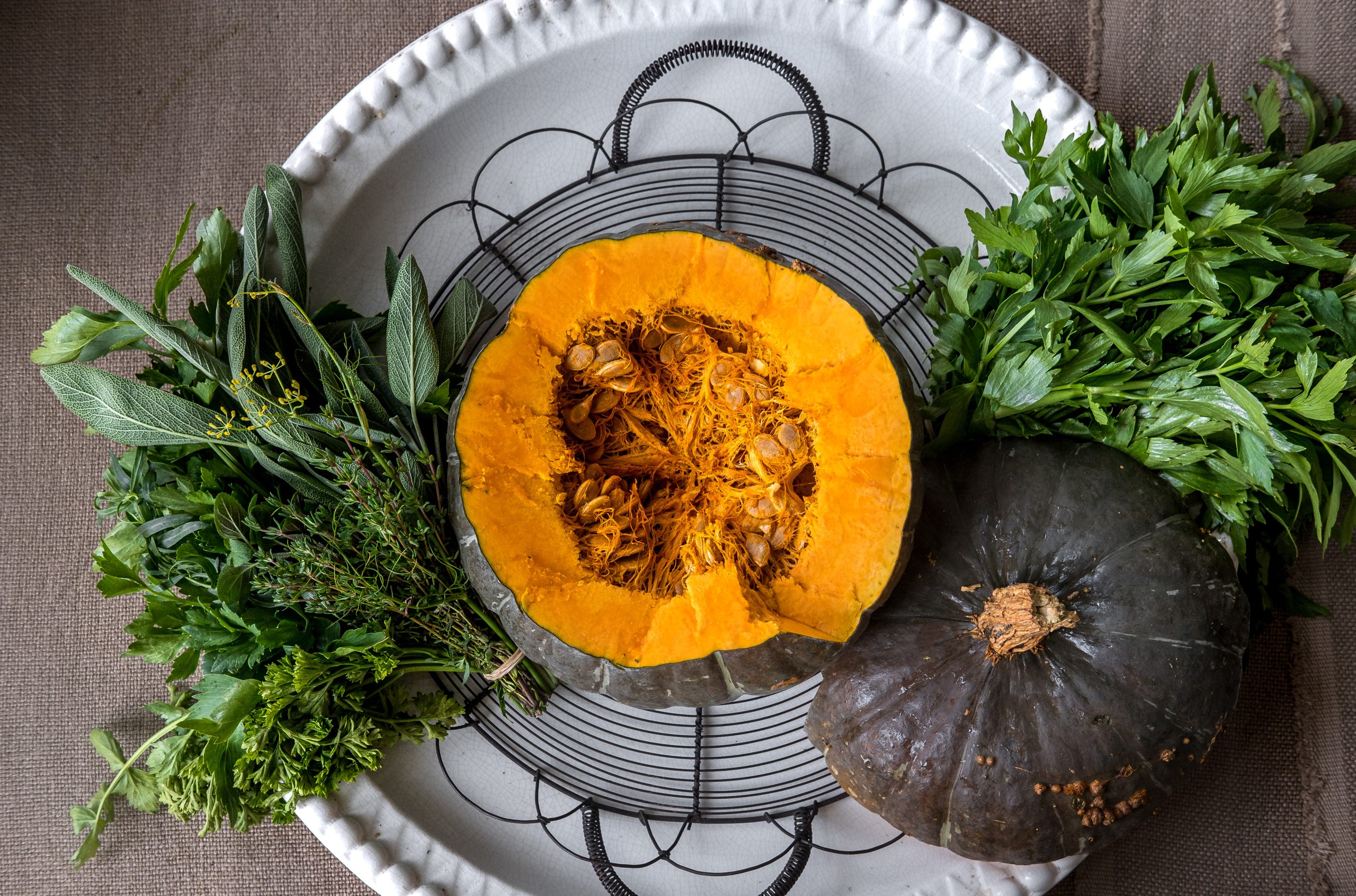 "Good food should not be considered a privilege, it is a basic human right.
Sharing food brings the world together, no matter which country or culture one comes from. The act of eating at the table tells the story of life"
– Terri Salminen, Author of 'Beautiful Food Stories'
LATEST Beautiful Food Stories...
Soup Story: A 'Passato' of Pumpkin
Just when fresh red tomatoes are no longer available and summer days disappear into darkness, an orange alternative arrives in many shapes and sizes. Squash and pumpkin are autumn's answer to the tomato and I use them in much the same way, each in their own season. The following recipe is for a soup made of roasted pumpkin and sautéed onions. This particular kind of preparation is very much Italian and is called a "passato" because the cooked ingredients are pureed until beautifully smooth.

I like to call it orange velvet soup...
Thought for Food: Autumn in the Kitchen
A note from Terri's Food Journal – 30th May, 2020
"When I think of beautiful food, I think of that which is good and simple. In Italy this idea goes by the name "la cucina povera", which literally translates into English as "the poor kitchen". These words tell a story with a deeper meaning however. They describe a natural approach to cooking that defines food as an expression of nourishment achieved by the thoughtful use of fresh and seasonal ingredients..."
About the Author:
Terri Salminen
Award-winning Food Innovator, Culinary Dreamer & Professional Chef.

Exchanging good food brings the world together. Food is something we all have in common, wherever we come from. Terri is a professional chef raised in the countryside of Northern Italy, currently living in the Netherlands and sharing her passion fo rustic, simple cooking with a decidedly Italian attitude. Although not strictly vegetarian, she favours brightly coloured vegetables and herbs, working magic with naturally grown, seasonal ingredients.

Terri writes regularly on food, giving tips and recipes on her personal blog. Her Instagram is a great place to look for more inspiration and gorgeous food photography.
© Terri Salminen and 'Beautiful Food Stories' 2020. Unauthorised use and/or duplication of this written or visual material without express and written permission from this website's author and/or owner is prohibited. Excerpts and links may be used, provided that full and clear credit is given to 'Terri Salminen' and 'Beautiful Food Stories' with appropriate links to the original content.